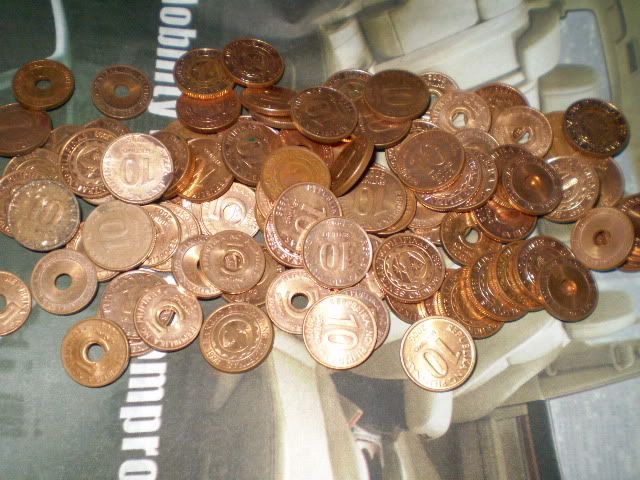 Philippine Low Denomination coins

Fearing a coin shortage caused by his pet project, Manila archbishop Gaudencio Cardinal Rosales asked priests in his archdiocese to remit quickly the 25-centavo coins they collected.
In a memorandum, Rosales said he received word from the Bangko Sentral ng Pilipinas his "Pondo ng Pinoy" project may cause a shortage of 25-centavo coins.
"I was told by somebody from Bangko Sentral that the Pondo ng Pinoy project was doing a disservice to the communities because parish priests were keeping the coins longer than necessary," he said in his memorandum, excerpts of which were posted on the Catholic Bishops Conference of the Philippines
website.
Rosales drew up the "Pondo ng Pinoy" project to collect 25-centavo coins from the faithful to give to charity, on the premise that small amounts can pile up to become big contributions.
But he said parish priests keeping the coins longer may lead to a shortage of the 25-centavo coins.
"We wish to remind parish priests not to hoard the coins in their parish offices or rectories but to remit them as soon as possible to the Pondo ng Pinoy office," he said.
In his circular, Rosales also authorized his priests to collect the "Pondo ng Pinoy" bottles in establishments that are under their jurisdiction.
"Our attention has been called to the fact that there are so many bottles of 'Pondo ng Pinoy' in various establishments, such as offices, schools, malls, and other institutions," he said.
The CBCP said that from July 2004 to December 2007, the fund has reached over P161 million.
- GMANews.TV